The Hotel: A Deep Dive Into One of Our Best-Selling Scents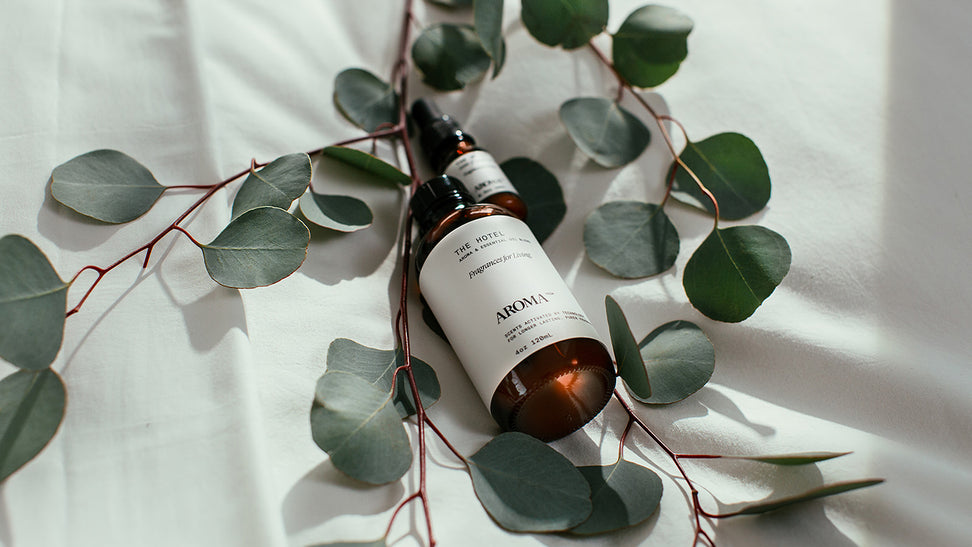 Travels to new places can inspire treasured memories, and bring us into contact with new people, cultures, art, food, landscapes, and more. We wanted to create a scent that captured all the complex experiences that drew us to travel in the first place. What emerged was The Hotel.
This fragrance is reminiscent of the scent at the Delano hotel in Las Vegas - but what it really captures is the luxury, class, and excitement that travel can inspire. In this blog we'll explore the key notes that make this possible, and also show how The Hotel can compliment your future travels and adventures.
The Hotel Revealed: Key Notes & Composition 
The Hotel is made from a perfect balance of some of our favorite notes, including:
Red rose 

Geranium

Lavender

Eucalyptus

Fresh Pine

Lemon

Orange

Peach
Lavender is famous for its relaxing qualities, while the citrus notes of orange and lemon offer a sensual sweet contrast. The floral tones of geranium and red rose imply a dash of the romantic and intimate. Eucalyptus and fresh pine round the whole scent out, giving it a cleansing and refreshing final note. 
This combination of unique ingredients allows The Hotel to be elegant, uplifting, and relaxing - all at the same time.
Inspire Nostalgia & New Adventures
Did you know scent has been shown to be as nostalgia-inducing as music? Nostalgia is that sentimental feeling of pleasure for past experiences. Scents like The Hotel can influence our emotions and memory, taking us back to treasured moments in our lives. 
Scent can also have an inspiring and creative effect, making The Hotel perfect for planning your next adventure. In fact, a very recent 2021 study even found that the nostalgic scents from our childhood can increase creativity levels. 
Make Your Home Smell Like Your Favorite Spa, Boutique or Hotel
While The Hotel is an amazing scent for the traveler, the opportunities don't stop there. This scent also has the power to transform the atmosphere of your home - diffusing the ambience of five star class and luxury throughout your entire living space. 
The Hotel
turns your home into your favorite indulgent setting - whether that's the spa, a boutique, or a luxury hotel from a recent trip. Transform the ambience of your home, and then smile as all your guests start asking you what that amazing new scent is.