Customizing Your Diffuser Experience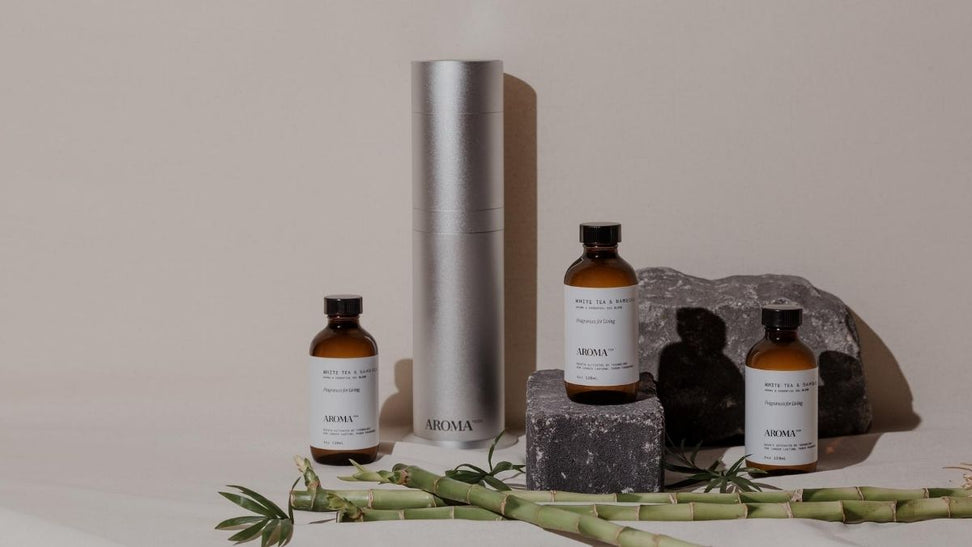 Customizing Your Diffuser Experience
The digital era is upon us, advancing virtually every aspect of our lives and the products and services that we use. Be it a smart fridge or an indoor home security camera, the trend of digitization has emerged as a response to our growing embrace of an increasingly 'smart' world.

No longer is technology restricted to its own, highly technical industry. Instead, it has reshaped how we perceive luxury, permeating even the most leisurely of activities - including our scenting solutions - and bringing a more premium and elevated feeling to the lifestyle products we engage with. We have seen the adoption of machine learning, mobile apps, AR and VR, among other high-tech features, by international luxury brands - like Gucci's Hallucination campaign, or Louis Vuitton's AI-powered chatbot - in an effort to bring more value to the customer and to set themselves apart from the competition.

The trend of digitization shows few signs of slowing. These days, technology is treated as more than just functional. Rather, technology is a gateway or strategic solution into further enhancing our human experiences, which also happens to be the approach that we, at AromaTech, have adopted as we continue to innovate our fragrances and diffuser options.

What is a nebulizing diffuser, and how is it different?
In contrast to other scent diffusers in the market, nebulizing diffusers do not require water or heat. Instead, they use cold air, which explains why they can also be referred to as cold air diffusers. The cold air helps break down the oils by way of force - slightly reminiscent of the way one might spritz themselves with perfume or cologne.

The beauty of these cold air, nebulizing diffusers is that they are exceptionally proficient at distributing a highly-concentrated fragrance across large areas, without compromising the integrity and intensity of the oil's chemical makeup. It releases the oil in its purest and most potent form by way of a fine mist, creating a scenting experience that is unparalleled. This is in comparison to ultrasonic diffusers, for example, which rely on water and electronic frequencies to break up oils into tiny microparticles and, through the process, results in a subtle and more diluted experience that is better suited for smaller areas.
How can you get the most out of your nebulizing diffuser?
There are many advantages to opting for a nebulizing diffuser, particularly in the way that they are able to substantially transform the environment or space in which they are situated.

To note, nebulizing diffusers are typically more customizable, making the manual control of certain features - like scent intensity and the amount of time the diffuser is on and runs - possible. Having the option to schedule and set the timing of when your diffuser operates makes it incredibly low maintenance. Simply adjust the settings to your preferences, let the diffuser run free, and continue about your day.

Nebulizing diffusers also give you the option to play around with scent intensity, which is especially important and dependent on the area you are hoping to fill. Permeating a larger space - like a hotel lobby or large convention center - effectively is going to require a solution that is capable of distributing highly concentrated fragrances. Something like the AromaPro, which is a large-scale nebulizing scent diffuser that would be hooked up to the building's HVAC system. On the other hand, more confined spaces - like your home office or bedroom - which are not so reliant on such intense aromas are best served by small-scale scenting solutions, like the AroMini BT.

Keeping with the overarching trend of digitization, some nebulizing diffusers also now come with remote control capabilities, allowing you to adjust and customize these features through Bluetooth technology and connected mobile apps. For those of you who want to look further into the different types of aromatherapy technologies currently in the market, as well as the pros and cons, have a look at our ultimate guide to buying a scent diffuser - it should lay a good foundation for determining which scenting solution is most appropriate for you.

What oils work best in a nebulizing diffuser?

Some of our favorite fragrances to use in nebulizing diffusers are the ones that intend to transport you to a new or familiar time and place. Of those in the AromaTech product line, our team would opt for Love Affair or The Grand Ball - our newest fragrances to date.

With The Grand Ball, notes of rose, orris, leather, tonka bean, and sandalwood come together to spruce up your space, creating a desirable yet discreet ambiance of luxury, wood, and florals.

Nebulizing diffusers can impart an exceptionally transformative effect on the human mind and body, mostly because they break down and release oils into the atmosphere in their very pure and undiluted form. Consequently, tiny oil particles end up lingering in the air for longer periods of time, meaning you get to reap the rewards of a prolonged therapeutic experience and a generally more fragrant environment.