Introducing our newest AromaTech fragrance: The Grand Ball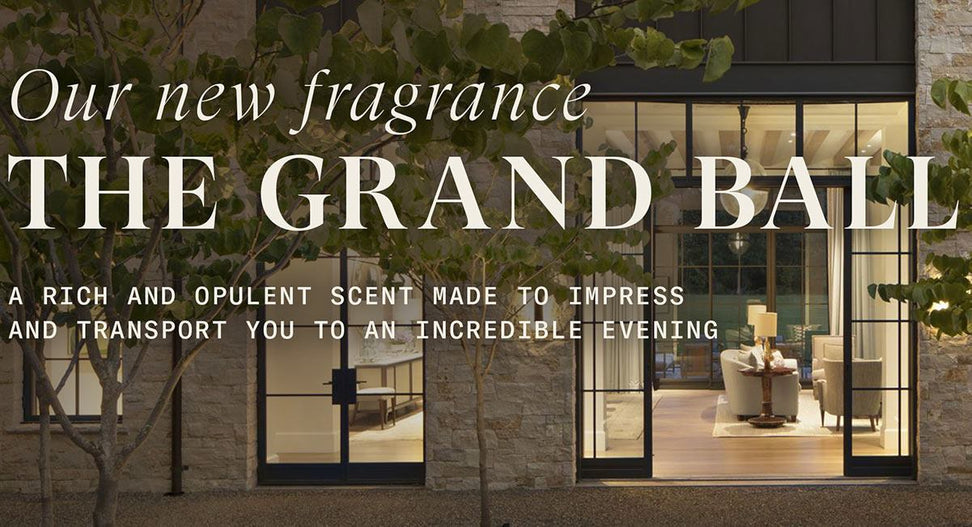 Introducing our newest AromaTech fragrance: The Grand Ball
Things may look slightly different this year, but we cannot ignore the fact that summer is in full swing. The sun's reflection glistens off each surface it touches, the intoxicating scent of flowers hangs in the air, and the longing to dress up, go out, sip champagne and celebrate is palpable. And even though we might not be able to revel in these summer months as freely as we once could - attending an evening soiree or black tie wedding - trust us when we say that fragrance is a simple way to bring those experiences right into your own personal living spaces.

Elevate your home with fragrance

Although important, successfully bringing to life the feeling of an elegant affair takes more than simply decor, food and beverages. In fact, there is a more subtle and nuanced element that has the potential to completely round out and elevate an entire experience - and that element is scent.

We continue to be in awe of the uniquely transformative and powerful nature of scent in restoring some of our deepest and fondest memories. Whether it is the smell of freshly blooming roses that reminds you of the gorgeous summer evening where you watched, through teary eyes, your best friend walking down the aisle, or the inviting, leathery smell of the chairs in the library at a grand estate where you attended a gala. Your personal archive of memories and experiences, and subconscious associations with particular fragrance notes, has the capacity to stir up deeply felt emotional responses from within you, whether you consciously call on them or not.

So, if you are feeling nostalgic or yearning for those fabulous gatherings and events, we have created a special fragrance that we hope will allow you to relish in those memories whenever you want to.

Meet our new fragrance, The Grand Ball

One of our newest fragrances, The Grand Ball, is best suited when throwing a dinner party, or even an intimate gathering with your closest friends. Composed of notes of rose, orris, leather, tonka bean, and sandalwood, diffusing Grand Ball in your space will create a desirable yet discreet atmosphere of luxury and extravagance, balanced with the earthiness of wood and florals.

The subtle sweetness of the beloved rose and the Central and South American Tonka bean will invite you and your guests to relax and truly enjoy each other's company, whereas orris' inherent floral fragrance will surely uplift the mood, while also emitting anti-bacterial benefits. Traditionally used in perfumery, you can place the orris root scent in everyday products, like the smell of lipstick or a new luxury bag. Add to this a sandalwood backboard, which lends a distinctly soft, warm, and creamy fragrance to balance out the presence of sweetness in this new fragrance oil.

If you want your space to evoke an inviting ambiance of abundance with a hint of luxury, you might enjoy our new fragrance, The Grand Ball.

The Best Diffusers To Use with The Grand Ball

Depending on the occasion, and the dimensions of the space you are working with, you will want to make sure you are using the most appropriate diffuser to permeate the air around you with The Grand Ball fragrance.

For an aromatic and intimate dinner gathering with a close circle of friends, we recommend the AroMini BT. A whisper-quiet nebulizing diffuser that is perfect for medium-sized spaces, the AroMini BT will leave you your party guests with a luxurious scenting experience that will have you engaging in meaningful conversations and a night filled with dancing.

Our AromaPro nebulizing diffuser best serves larger spaces - a great diffuser option that will waft The Grand Ball's elegant notes of leather and rose into every room and corner of your home. If you are looking for a powerful, yet discreet option that will leave you reaping the therapeutic and ambient benefits of your favorite fragrances within a larger space, this could be the perfect scenting solution for you.