Top 5 Best Fragrances for the Office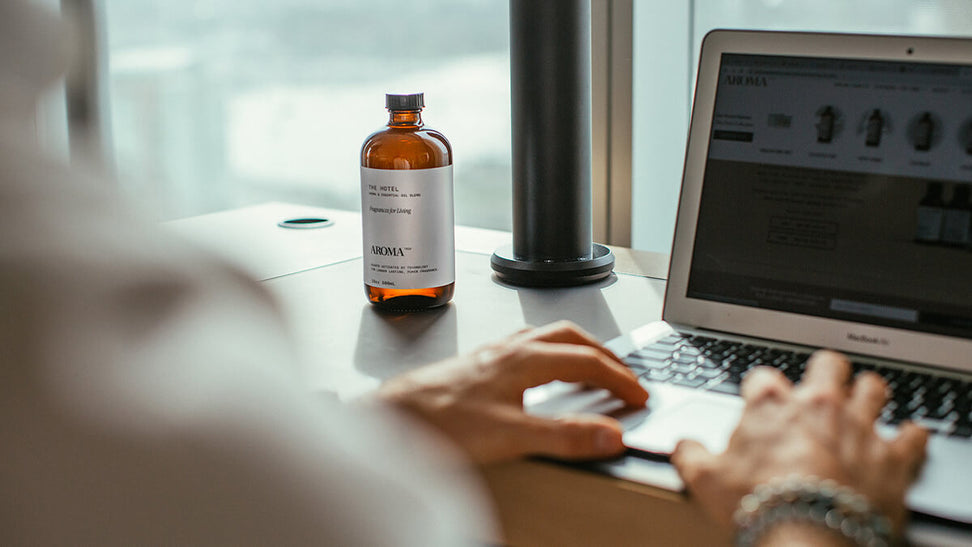 Whether you're working from home with the new shift to remote work, or still working out of a standard office environment, it's important to have an enjoyable working atmosphere. High quality fragrances are one of the best ways to spice up any office environment. They also provide very specific benefits when it comes to mood, productivity, and more. Let's take a look at some of these scientifically supported benefits, and then dive into our best fragrances for the office.
Why Scent Your Office?
It's easy to underestimate the role scent can play in our workspace. Sure, fragrances can make a space smell better, but is there really that much more to the story? Surprisingly, yes. The power of fragrance goes far beyond just producing pleasant smells. Many fragrances have specific benefits that can improve many areas of our lives, including our work.
Scent has been shown to improve not just productivity, but even the quality of one's work. Studies have found that workers made fewer errors while enjoying the scents of lemon, jasmine, and lavender.
Some other important qualities that contribute to our work are things like memory, awareness, and stimulation. Different fragrances have been shown to improve these faculties. Peppermint, for example, has been shown to increase memory and awareness. The scent of jasmine may stimulate the nervous system.
All in all, studies continue to show that scent is a healthy, natural way to boost energy, mood and quality of work. This makes it an incredibly valuable addition to any office. That said, not all fragrances produce the same effects. Let's take a look at some of our favorites for the office specifically. 
Our Top 5 Best Office Fragrances
Crushed Lime & Mint
A quick look at the studies we mentioned above shows that two of the best scents for boosting our work are citrus and mint. Crushed Lime & Mint gives you the best of both worlds by combining these two great energy boosters and stimulators. Also featured in this fragrance are notes of pink jasmine, musk, mandarin blossoms and cedar leaves. 
Peppermint
Peppermint is one of the most well-studied scents out there, with different studies showing its effects on memory, focus and awareness. It stands to reason that this classic scent is so popular, given its clean, refreshing notes. Any workplace that is scenting the space with peppermint aroma oil will experience an invigorating, stimulating boost.
White Tea & Thyme
This delicate scent combines thyme, lily pad, cedar, and amber over a base of white tea. Perfect for helping you find your calm and focus in the middle of a hectic workday. There are also notes of jasmine, giving this blend the perfect hint of vitalizing energy.
Eucalyptus
The cleansing, refreshing scent of eucalyptus will give your workspace a clean, uplifting feel. Eucalyptus has a host of other benefits too, like natural antiseptic and anti-bacterial qualities. This scent is made with 100% pure eucalyptus essential oils.
Green Tea & Lemongrass
With energizing notes of jasmine, lemongrass, and green tea, this blend is perfect for creating a spirited and lively atmosphere in the office. Green Tea & Lemongrass can help inspire a revitalizing boost or get you out of that infamous afternoon slump.