Our 5 Favorite Subtle, Delicate Scents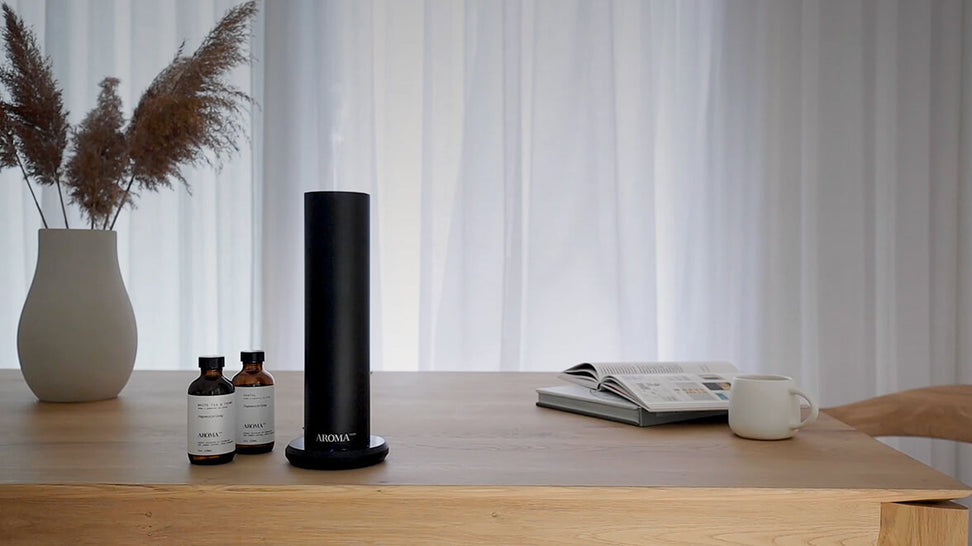 One of the keys to an enjoyable fragrance is its subtlety. A truly great scent walks the line between two worlds: it is distinct enough to be noticed, but subtle and delicate enough to still be enjoyed by the sensitive and savvy user. Subtle scenting is also the perfect addition to a relaxing night time routine.
To help you achieve this perfect balance, we put together a few tips for creating a subtle scenting experience. We also reveal 5 of our favorite subtle, delicate scents.
How to Scent with Subtlety
One way to ensure you are subtly scenting your space is to opt for an oil diffuser that has fragrance intensity control. This feature allows you to select how much fragrance you want diffused into your space. This way, you can customize the level of fragrance in order to dial in the perfect atmosphere. 
Another tip is to choose fragrances that are made from pure essential oils. Natural products have an implicit delicacy, and can be thoroughly enjoyed without fears of side effects, fillers, or unwanted additives. 
Top 5 Subtle, Delicate Scents
Now you know how to scent for a more subtle experience, but the fact remains: some fragrances are simply more subtle than others. Below are a few incredible, high quality fragrances that are still subtle enough to delight any connoisseur:
White Tea & Thyme
Delicate scents like white tea are the perfect example of balancing distinction with subtlety. Our White Tea & Thyme combines some of the natural world's most subtle and soothing scents: night-blooming jasmine, thyme, lily pad, cedar, and amber, all balanced perfectly over a base of white tea leaves.
Lavender Vanilla
This fragrance brings together two of the most time-honored, natural scents for creating an atmosphere of relaxation. Lavender and Vanilla complement each other to produce an aroma that is calming, inviting, and perfect for any time of day.
Pure Sunshine
More than anything, Pure Sunshine infuses your spaces with a subtle clean feeling. Eliminate odors and refresh your space with this combination of raspberry, orange zest, sweet pea, and jasmine. Hints of violet and creamy vanilla round out this all natural fragrance as pure as the sun itself.
Pure Odor Eliminator
Fresh, balanced and uplifting, Pure Odor Eliminator combines zesty lime, juicy orange, camphor, fresh eucalyptus, and anise. Perfect for subtly refreshing any space, or helping to remove pesky odors.
Fresh Air
Have you ever stepped outside, and found the air just perfectly imbued with hints of fragrant greenery? We aimed to capture that same subtlety and crisp lustre with
Fresh Air
, using natural notes like sandalwood, tea leaves, ivy, cardamon, ginger, and citrus bergamot.