Scents to Spice Up Date Night at Home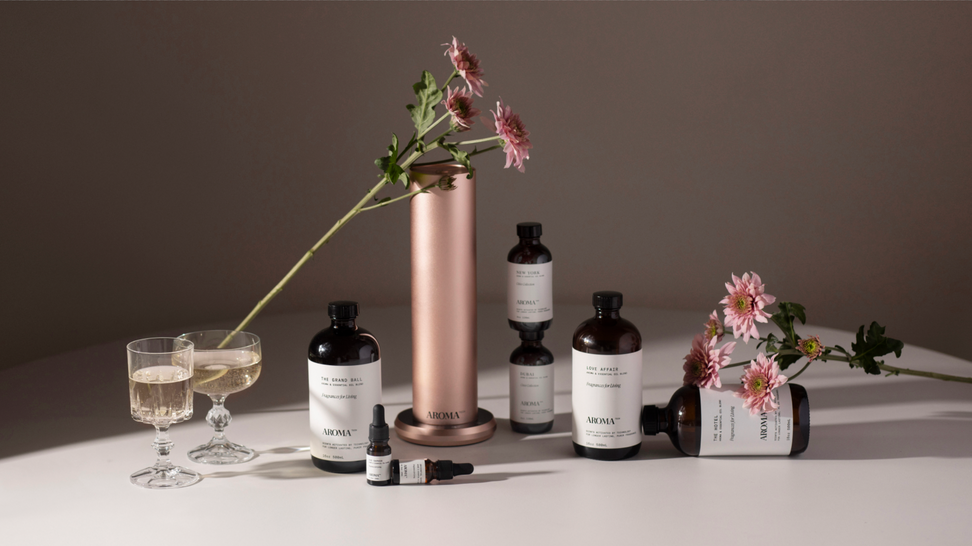 With many restaurants and bars still closed down, it should come as no surprise that more and more people are choosing to spend date night at home rather than out on the town. While staying in is great, it can be hard finding new ways to spice things up and keep things interesting.
That's why we put together this list of date night fragrances. High quality fragrances like the ones listed below can help you recreate all kinds of locations and experiences, all from the comfort of your home. Let's take a look at how these romantic fragrances can help transform your atmosphere.
For An Exotic Getaway
Searching for something different?  You can even recreate the ambience of the world's most luxurious hotels. Our fragrance The Hotel is modeled off of the scents of the finest hotels in the world, combining subtle citrus notes with peach, red rose, and pine.
For a Sense of Elegance & Luxury
The right fragrance can transform your home into the most romantic of settings: a fine dining restaurant, a luxury residence, or even an aristocratic ballroom. Bold and sensual fragrances like Santal create this luxurious feeling effortlessly. The Grand Ball also has a particularly regal feel. With rich notes of rose, orris leather, tonka bean, and sandalwood, you can't help but be transported to the palace of your dreams.
For A Relaxing Night In 
Hey, not every date needs to be opulent or exhilarating. In fact, the simplest dates are sometimes the best. Whether you're watching a movie while sharing pizza and a bottle of wine, or cooking a favorite homemade meal together, sometimes a relaxing, casual night in can be exactly what you need. Double down on this relaxing vibe with Oriental Garden - a fragrance that combines vanilla bean, jasmine, and lemon to create a tranquil zen feel anytime, anywhere. Noir and Oud Saphir are two other complex fragrances with a sensual yet calming feel.