6 Scents To Help You Destress and Declutter This New Year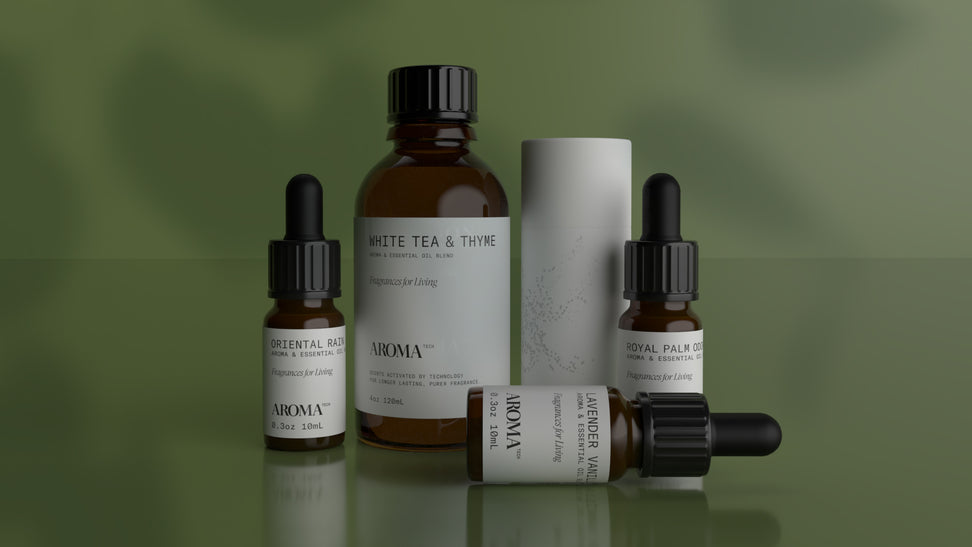 The holidays can be a stressful time for many reasons. One of which is all the clutter which can build up over the course of the holiday season. After so much hectic activity and excitement, it's important to take a break and properly destress and decompress. It's also a perfect time to declutter and shift your home into a new atmosphere of your choice. 
Some of the best ways to destress and declutter are with scent. Calming scents can help you take a load off and relax. Scents can also help set a new ambience in your home while you declutter and clean up from the holidays, allowing your home to have a new vibe for the new year. Below we share our top 3 scents for destressing, and also for decluttering.
Top 3 Scents for Destressing
Lavender is famous as a soothing and relaxing scent - and many find it even helps their sleep quality. By combining it with notes of creamy vanilla, we created this calming scent that's perfect for unwinding after a stressful day. 
Slip into sweet relaxation with this soothing blend of night-blooming jasmine, thyme, lily pad, cedar, and amber, all balanced perfectly over a base note of white tea.
Enter into an exotic and calming forest dampened with rain. Perfectly paired notes of geranium, ylang, and water lily are infused with tranquil rain, clean oak moss, and finished with sparkling orange and juicy plum notes.
Top 3 Scents for Decluttering
Perfect for refreshing your space and removing any pesky odors of clutter, Pure Odor Eliminator combines zesty lime and juicy orange, with a brilliant balance of calming camphor, fresh eucalyptus, and anise. Notes of aromatic clove, cedar wood, amyris, and fir top off this rejuvenating scent.
This light blend with hints of the tropics will inspire you to create a space as clean and uplifting as your favorite warm tropical island. Honey crisp Apple, Melon Water, and Pear Blossom come together to embody the essence of a coastal breeze on a warm tropical island.
Relaxing vanilla notes meet the mystical earthiness of cedarwood and sage in this rustic blend that will help you not only declutter your home, but your mind. Slip away into the heart of a mystical forest.