What Your Company's Scent Says About You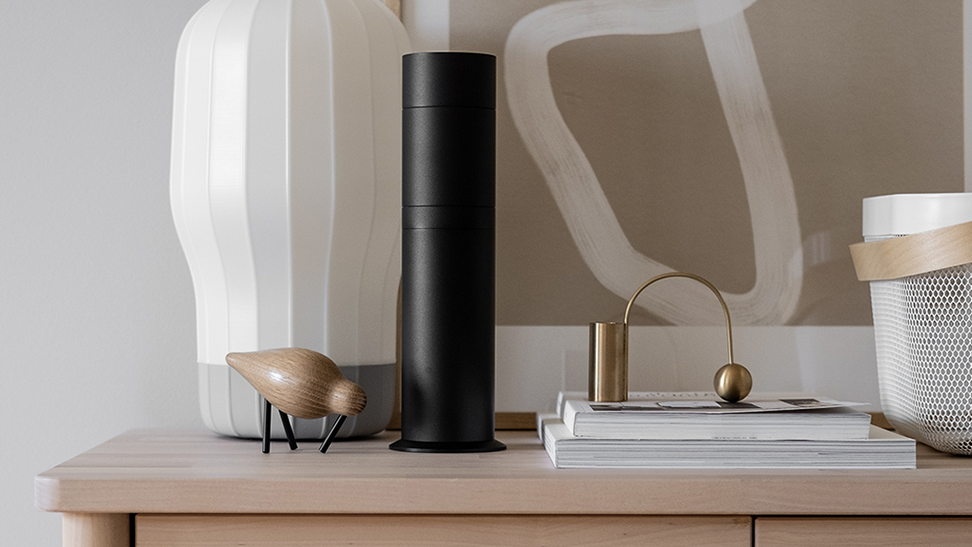 When walking into a restaurant, you are greeted by the smell of food. That aroma triggers receptors in your brain to signal hunger. That same aroma stays with you after you leave, reminding you of the delicious meal you consumed. The smells of the food, along with the taste, linger in your brain and the next time you want Italian food, your memories of garlic and basil will guide you back to the same restaurant, proving that scent is one way to guarantee repeat business.
How Can Scent Marketing Affect Your Business?
Garnering repeat business is crucial for companies today. So how do you apply that same technique to a dress shop or hotel or office space? Frequent sales are the most common ways to ensure repeat business, but have you ever considered how your workspace smells? People are turned off by stale, musty odors and will remember them the next time they pass your shop and pass by they will. Unpleasant odors will turn away customers or clients and ensure they don't return. So how do you combat unpleasant odors in the workplace and secure repeat business? Scenting may be the answer.
A bakery offers the smell of bread and sugary treats to entice customers to enter, linger and buy more. A candle shop is filled with the different scented candles available. The perfume counter in a department store lures customers in and encourages them to stay. The shoe store, however, smells like shoes. Introducing aromatherapy with the scent of outdoors may induce your customers to buy another pair of shoes for hiking or running, thereby increasing sales. AromaTech's The Cabin Aroma oil coupled with our cold air diffusers brings the smells of outdoors inside and stimulates the brain for outdoor activities, thereby increasing the odds of more athletic and hiking shoe sales. When your customers leave the store, they take with them not just new shoes, but a memory. The next time the customer needs new athletic shoes, they will return to your store with its outdoor smells.
Clothing stores are filled with the scent of fabrics and dyes. Combining AromaTech's cold air diffuser with White Tea & Thyme Aroma Oil or Lavender Vanilla Aroma Oil provides a relaxing and refreshing scent, enticing shoppers to linger and buy more. To provide a more luxurious atmosphere, use the Grand Ball Aroma Oil to elicit a high-end shopping experience. Adding aromatherapy to your store positively affects not only customers but sales staff as well. Having a positive team assures excellent customer service.
Auto repair shops smell like oil, grease, and coolant – not a pleasant odor for customers waiting on their car to be repaired. The anxiety over the bill adds additional stress to customers. Installing a cold air diffuser and adding Amalfi Revelry will make your customers think they're on a relaxing tropical island, providing them with much-needed stress relief. It will also make them more inclined to bring their car back repeatedly. The positive aroma experience will cancel out unpleasant odors and link a positive memory to your repair shop.
Aroma Oils in the Office
Aroma oils work for offices as well. Clients and vendors will remember the pleasant smell your office emits, providing a positive response and repeat business. AromaTech has cold air diffusers that connect directly to your HVAC system ensuring all areas of the building are treated to fresher air, leading clients to linger and view your business in a positive light. The client will remember how good they felt in your office and want to continue doing business with your company. AromaTech has a variety of scents to provide your office space with the right aroma to elicit positive responses from your clients and vendors. We can also create a signature scent specifically for your company which offers you a branding opportunity.
What about the Hospitality Industry?
Hotels and motels can benefit from aromatherapy in their lobbies or reception areas. Greeting your guests with the scent of spice and citrus promotes the feeling of relaxation to weary travelers. White Tea and Bamboo Aroma Oil provides both a soothing and invigorating scent for your guests. For a more sophisticated and sensual experience, the Oud Saphir Aroma Oil will make your one-star motel smell like a five-star hotel. Connecting an AromaTech cold air diffuser to the HVAC system allows the scent to permeate every corner, reminding your guests they are on vacation and relieving the stress of travel.
For the Medical Provider
Doctors and dental offices often carry antiseptic odors. Patients waiting for treatment are anxious enough and being greeted by those odors adds to their anxiety. Using an AromaTech cold air diffuser along with the scent of flowers and herbs in the Lavender Aroma Oil will calm your patients and promote clarity, easing tension to prepare them for treatment. Future visits will not be dreaded if patients have a positive aroma experience embedded in their memories.
Producing and selling a product or service is more than the product or service alone. Employing the right staff helps but providing a positive olfactory experience can offer more rewards. Improving the customer's experience should be a part of any company's branding and sales process. Smell is a powerful human sense associated with memories. Providing a pleasant-smelling environment ensures a positive sales experience for both customers and staff alike. When a customer experiences a similar scent elsewhere, it will remind them of your business, be it a clothing store, car repair shop, hotel, doctor's rooms, or office building.
Introducing the right aroma to your business will not only increase sales but will keep your employees in a better mood, thereby providing better service to your customers. Scenting also shows your customers how important their comfort is to you, establishing relationships that last. AromaTech has the right cold air diffuser for your space and a multitude of aroma oil blends to remind your customers that your business is unique.