The 5 Best Woodsy Fragrances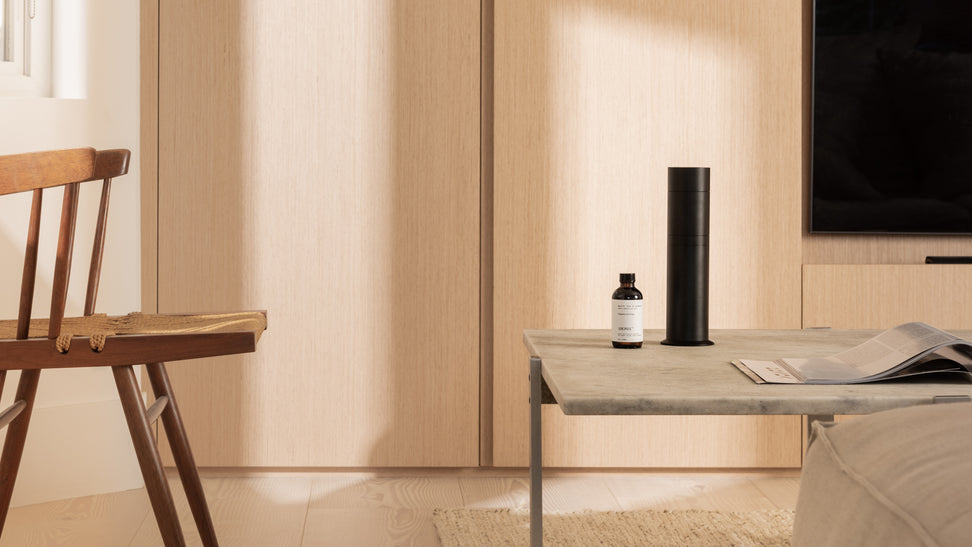 Woody fragrances have a natural depth and sensuality that's made them some of the most beloved fragrances of all time. Using woods for their aromatic properties and benefits dates back many thousands of years. Burning wood as incense is one of the oldest and most common religious and spiritual traditions - appearing in everything from the Bible to the Indian Vedas. 
Today, woody fragrances continue to be beloved for their warm, inviting and complex nature. This makes them a particularly great choice as we transition into the fall and winter months. Below, we reveal the 5 overarching types of wood used to create world-renowned woody fragrances, and offer our favorite examples of oil blends that contain these unique and fragrant woods.
Sandalwood
Sandalwood is commonly described as warm and slightly sweet. The scent is both relaxing, but also may have aphrodisiac effects. It has actually been shown to boost physiological and self-rated arousal in humans, says one 2006 study. This is not only connected to sexual arousal, but a variety of other beneficial qualities: "alertness, attentiveness, calmness, mood, relaxation and vigor." OurSantal fragrance is one of the best when it comes to capturing the luxuriousness and sensuality of sandalwood
Cedar
Cedarwood is praised for its soft yet rustic qualities. Not only is the oil calming and grounding, but it may have some antiseptic effects and qualities. Cedarwood is often used as a base note in relaxing oil blends. Experience its benefits first hand with ourVanilla Cedarwood Sagearoma oil. 
Pine
Pine is often thought of as a seasonal fragrance, recalling warm winter memories and holiday cheer. This crisp and invigorating scent has many different associations for different people. But almost everyone can testify to the clean, earthy, and fresh qualities of pine. Transport yourself to your favorite tall pine forest with our Winter Pine blend.
Oud/Agarwood
Oud, or agarwood, is often described as complex and pleasing. The scent of oud oils can vary widely however, based on factors like species, geographic location, the tree's branch, trunk and root origin, and methods of harvesting and processing. The scent can be distinguished by a combination of "oriental-woody" and "very soft fruity-floral" notes. Because it's a natural source of such complex and pleasing fragrances, oud is wildly popular in the scenting and perfumery world, often serving as a base to many of the most popular fragrances on the market. OurOud Saphiroil pays homage to this legendary, exotic woody scent.
Teak & Bamboo
Teak and Bamboo are quickly becoming more and more popular in the scenting world. Teak is a hardwood, and its trees are known for their fragrant white flowers which are often arranged in dense clusters at the end of its tree branches. OurBlack Tea & Teak blend perfectly captures the essence of this warm & autumnal wood.
Looking for a more delicate, but still earthy alternative?White tea & bamboo is for you. This lighter woody blend is soothing and invigorating, perfectly balancing the woody scent of bamboo with fragrant white tea.