SCENTS UP CLOSE: COCONUT & PEACH NECTAR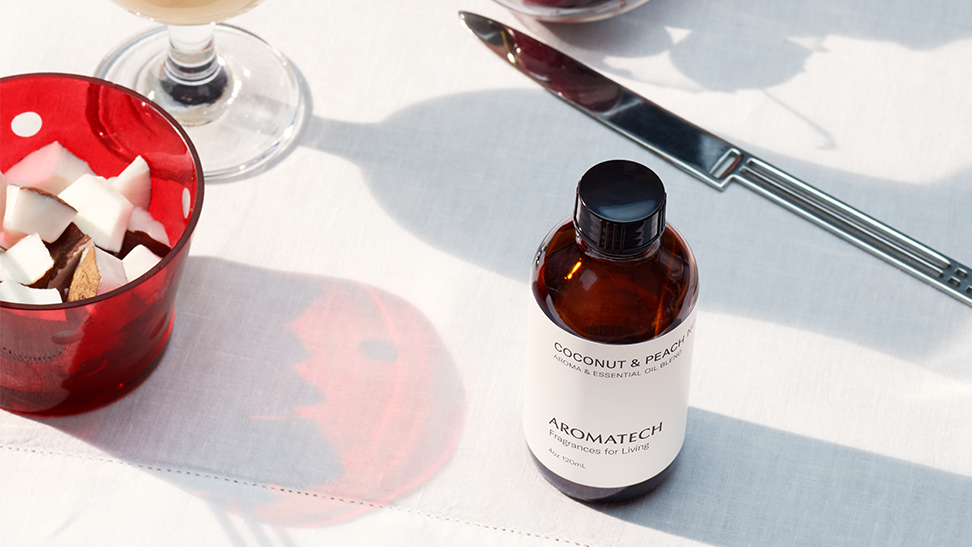 Inspired by the social spirit of summer, the fragrances in our Cocktail Collection are a refreshing seasonal update to your home—and the finishing touch for occasions of all kinds.  Today, we're going behind the scenes of the making of Coconut & Peach Nectar, an indulgent re-imagining of a piña colada.
The concept
With Coconut & Peach Nectar, we set out to create a scent that captured the mood-boosting effect of a tropical holiday—the moment when the flight is behind you, the sea-salted breeze is ruffling your hair, and you take your first sip of a perfectly blended drink.
The composition
To bring a sense of modernity to our retro cocktail inspiration, we played its rich gourmand character against fresher, lighter components. Fruity notes abound, including bright peach and pineapple, while coconut and vanilla cream add a sense of indulgence. A soft rum undertone rounds out the blend.
The occasion
The ultimate mood-lift, Coconut & Peach Nectar brings a bright, cheerful energy to casual celebrations, from themed cocktail parties to long, lazy lunches. Diffuse it on the patio or by the pool to bring a vacation vibe home.