Scents and Essential Oils for Creativity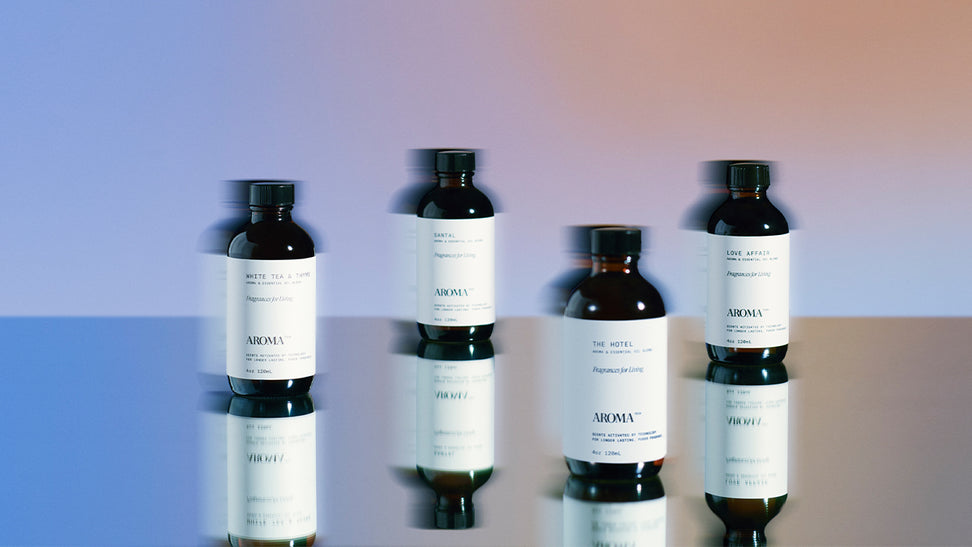 Whether you're a musician, writer, artist, or designer, creativity is at the heart of many of our lives. While creative pursuits are extremely fulfilling, being consistently creative day after day can also be challenging. 
As a result, many people have their own secret rituals and mindset hacks that they use to jumpstart their creativity. Below, we explore yet another tool you can add to your creative arsenal; one that you may not have considered: scent and essential oils.
Using Scents to Boost Creativity
So how can you use scents to be more creative? The key is to figure out what mental state you work best in. Most creatives already have an intuitive sense for this. 
Are you a coffee or caffeine lover? If so, it may mean you do your best work in a more stimulated state. On the other hand, if you need to meditate, journal, and drink herbal tea before you can even begin to focus on work, you likely work best in a calm, relaxed state.
There's no wrong answer here: it's truly about the mental state and atmosphere that makes you feel your best and most productive. Once you have a sense for the state of mind in which you're most productive, you can use the power of scent to help recreate that atmosphere on demand. 
The Best Scents for Creativity
Whether your creativity is fueled by calm, stimulation, or something entirely different, there are specific scents and essential oils you can use to bring about your desired creative energy. 
Let's look at some of the best essential oils for the most popular creative states:
Calm & Relaxation - Many creatives find that they do their best work in a calm state of mind. If you're one of those who works best in a calm, relaxed state, then essential oils like lavender, vanilla, and white tea may be the best option for you.
Energy & Stimulation - For those who crave a more energetic vibe, uplifting oils like jasmine can help revitalize your workspace and your mind. Citrus oils like orange and lime can also have an energizing effect.
Mystery & Contemplation - If you want a mystical, contemplative atmosphere, it's hard to find a better oil than oud. Used in traditional ceremonies for thousands of years, it can inspire new ideas with its exotic blend of mystery and sensuality.
Concentration & Focus - When it comes to boosting cognition and focus, peppermint is one of the most researched and time-tested essential oils. Aside from its delicious smell, studies have found that the scent of peppermint can increase memory and awareness.
Novelty & New Beginnings - Oftentimes all that you need to get out of a creative rut is new experiences. Novel scents like eucalyptus and pure sunshine can inspire creative ideas and perspectives by breathing new life into your work.