Canada's Trendiest Hotel Gets Fresh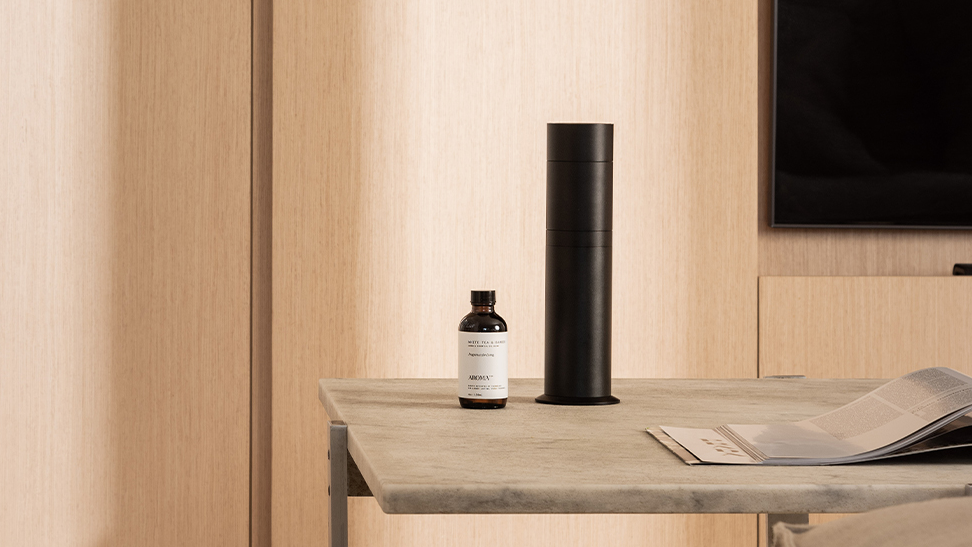 OPUS Vancouver Set to Launch Revamped Guestrooms
Canada's Trendiest Hotel Gets Fresh and a Little Cheekier
February 27, 2013 (Vancouver, BC) –This April, OPUS Vancouver is reasserting itself as Canada's premier boutique hotel with the unveiling of a complete revamp of the playful 96-room property.  Once again led by published interior designer, Robert Bailey, and inspired by the expressions of designers from the 1970's, the interpretation is bold, fresh and a little cheeky.
Bailey's play of pervasive patterns and rich colors emphasize the seductive and residential ambiance of the award-winning boutique hotel. Notable local artists splash the walls with vibrancy and flavor with artwork that leaves eyes twinkling and taste buds dripping.  Pieces include Tiko Kerr's bold urban Vancouver watercolors, Taizo Yamamoto's thought provoking shopping carts, and Mark Mizgala's controversial water pistols.
"Our vision at OPUS Vancouver has always been to provide the best boutique hotel experience in North America," said Nicholas Gandossi, General Manager.  "Guests have always loved the OPUS Vancouver rooms and with this revamp we sought to touch every aspect of the guest experience.  From our new signature scent and boutique curated uniforms to the exhilarating launch of our new restaurant, La Pentola della Quercia, our guests will immediately be struck by the changes as they walk through the door."
Each room reflects the subtle to avant-garde tastes of one of five fictional muses, representing the personality and preferences of the OPUS guest. The room inspired by muse, Mike, a New York based doctor now pops with luscious raspberry red walls and a faux-snake skin headboard.  Susan, the fashion executive prefers her room bathed in a cosmopolitan periwinkle, while Pierre, the Parisian food critic's room is wrapped in warm Hermes-orange. Billy, the British Rock star's quarters are retro Liverpool-green and the dramatic actress Dede has her daring personality drawn all over the walls of her deeply textured room.
OPUS Vancouver is the first hotel in the world to stock all rooms with a loaded iPad and Samsung Galaxy S3 for guests to roam the city with.  Not believing in outrageous charges, internet is complimentary on both devices.  This cutting edge technology partnership with Travel Vu and OPUS Vancouver's current revamp are testament to the fact that OPUS Vancouver has been named the "Trendiest Hotel" in Canada and "Top 5 Trendiest Hotels in the World."
About OPUS Vancouver
Uniquely stylish and always fresh, OPUS Vancouver is showcased by vibrant design, sophisticated style, and intuitive service bringing contemporary innovation to life. A leader in redefining the boutique hotel experience, OPUS Vancouver offers an intimate residential setting with modern-day furnishings and works by local artists in the heart of Vancouver's see-and-be-seen neighborhood, Yaletown. The converted warehouse district is home to chic boutiques, galleries, spas, top restaurants and rich cultural experiences. Located in OPUS Vancouver is the city's newest Italian restaurant, La Pentola della Quercia and dramatic OPUS Bar. OPUS Vancouver is recognized as one of Condé Nast Traveler's Best Hotels in the World, Canada's Trendiest Hotel and Best in Business Travel and a Top 500 Hotels in the World by Travel + Leisure magazine.