Introducing: Fresh & Clean Spring Scents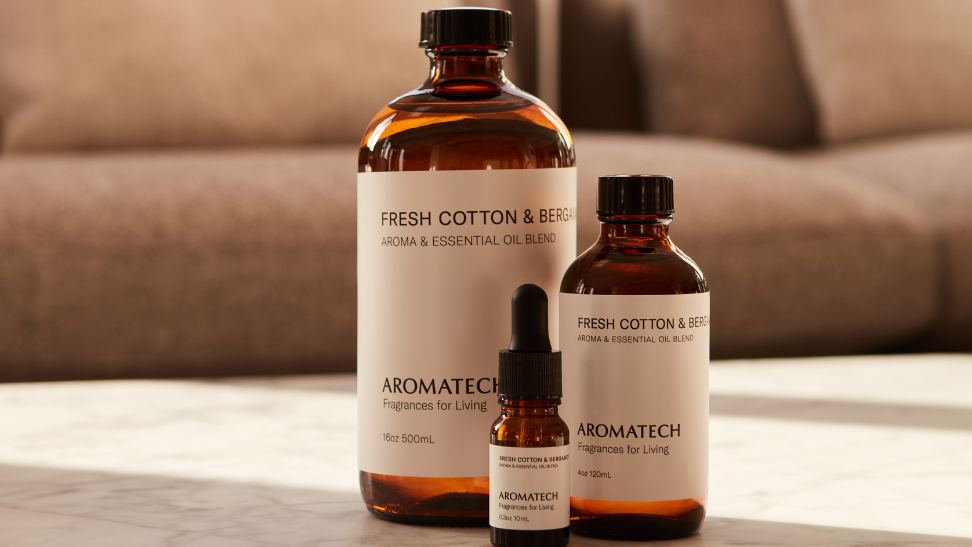 Meet our latest home scents for the spring season: Between the Sheets and Fresh Cotton & Bergamot. These two modern yet sophisticated home fragrances ensure your home will smell fresh and clean through the year.
Between the Sheets

Capturing the essence of a lazy Sunday morning in a bottle, this cozy home scent is perfect for doing nothing. This fresh yet sensual scent beckons you to stay in the warm embrace of soft linens, ignoring any to-do lists or errands a little while longer.
This unique fragrance opens with indulgent and seductive notes of cashmere, enchanting hibiscus and sparkling bergamot. Creating a tight cocoon of scent softened by notes of golden coconut milk, creamy jasmine and sweet osmanthus. Leaving the gentle base notes of dark patchouli and soft, velvety musk lingering in the air. 
Key Notes: Hibiscus, Jasmine, Cashmere Accord
Fresh Cotton & Bergamot
Craving the fresh notes of freshly washed laundry dried outdoors in the summer sun? Fresh Cotton & Bergamot is the perfect home scent to brighten any room or moment, reminiscent of sundried fabrics and calming breezes. Light notes of bergamot, fresh cotton and petally freesia complement the soft lavender and cool lily of the valley accords. All effortlessly brought together by the creamy notes of coconut.
This uplifting scent finishes with comforting notes of light cedarwood and warm sandalwood that envelop the fresh notes of bergamot and flowers. 
Key Notes: Bergamot, Fresh Cotton Accord, Sandalwood