Five Scents to Try This Summer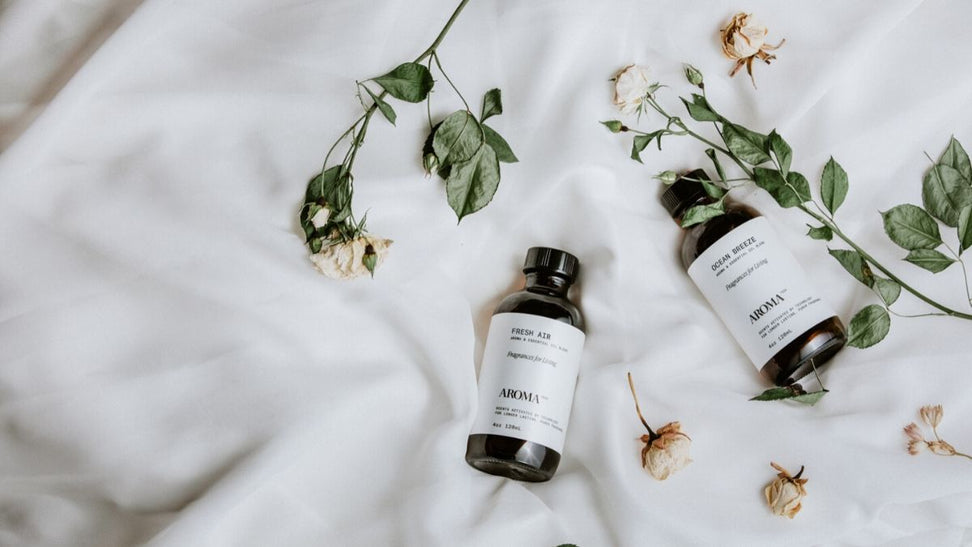 Five Scents to Try This Summer
Spring is officially behind us and we're now a few days into the Summer season. A season of renewed energy, fresh starts, and a welcomed transition from cold and drab, to warm and bright.
As you get into the groove of summer and slowly settle in, now's a good time to revisit the scents that are permeating your home. It's time to do away with the rich, heavy aromas that are characteristic of the fall and winter, and opt for your favorite fragrances - maybe floral and citrus - to bring the great outdoors, inside.
Why scent is important
No human sense is stronger than the sense of smell, which makes being selective about the aromas you welcome into your home this summer that much more important. Scents have the unique power to influence your mood - and with a bit more thought and consideration for what your needs are for the time and day, it's in your hands to completely change the course of your mental and physical state.
In the wake of an era where we've been temporarily bound to the confines of our own homes, perhaps this is the gentle reminder we need to reflect on how we're really feeling and to make matters of self-care and well-being a greater priority. Scent is an easy, natural, and foolproof way to boost your mood and to get you back on track to living a happier and fuller life. Some of our team's favorite mood boosters include notes of pine, citrus, freshly cut grass, peppermint, and rosemary.
But for those of you who are still clocking in much fuller workdays, albeit from home, you might be in need of more targeted support when it comes to grappling with the stress you may be feeling right now. Good news for you - scent can also help with curbing instances of stress, offering a healthy and simplified way to do so through the science of scent therapy.
As we navigate our way through this unprecedented version of summer, we encourage you to choose your scents based on how you envision your life in the next few months ahead. Listen to your intuition, it's strong for a reason. And switch up the fragrances you're diffusing in your home to recreate that ultimate summer feeling.
Five scents to try this summer
If you're not sure where to start, you've come to the right place. Our team's put together a list of the top five, most summer-friendly fragrance notes to spruce up your indoor space for the new season.
Why try Citrus?
There's nothing quite like a zesty and slightly tangy beverage to quench your thirst on a warm day. While we warn against ingesting aroma oils of any type, opting for citrus notes in your scent of choice can help emulate that gratifying and refreshing feeling. If you like the sound of lemongrass, freshly cut champaca leaves, lemon and lime zest, and a hint of rhubarb, you might like our Zesty Champaca or Lemon Balm aroma oils.
Why try Neroli?
Sourced from the blossom of the bitter orange tree, neroli oil has been used as a key ingredient in perfumery (like an eau de cologne) for centuries. Known for its ability to help people stay refreshed and relaxed in balmy temperatures, neroli's sweet, floral notes will breathe life and lustre into your home this summer season. If you like the sound of sandalwood, tea leaves, ivy, cardamom, ginger, and citrus bergamot, you might like our Fresh Air aroma oil.
Why try Sea Salt?
What's summer without a dip into the ocean, or the feeling of sand in between your toes? Invigorate your indoor space with the freshness of the ocean aquatic, and get whisked away by the unforgettable memories of days spent by the seaside. If you like the sound of white grapefruit, bergamot, and mint, with a delicate touch of sandalwood, water lily, jasmine, and ocean accord, you might like our Ocean Breeze or Cabin aroma oil. 
Why try Coconut?
Nothing says summer like tropical weather, a vast bed of sand, and sweet, hydrating fruit. For the sun worshippers out there, consider bringing the scent of coconut into your home to be transported back to a paradise of white, sandy beaches and the cooling sight of crystal clear, glistening water. If you like the sound of peach nectar, creamy vanilla, banana, and coconut sugar, you might like our Hawaiian Tropic aroma oil.
Why try Mint?
Mint - Mother Nature's natural and all-purpose freshener. An absolute essential if you want to survive the scorching heat, opt for notes of mint to feel the refreshing and vibrant ambiance of a much-needed cooling breeze on a hot summer's day. If you like the sound of pink jasmine, musk, mandarin blossoms, and cedar leaves, you might like our Crushed Lime & Mint aroma oil.
Integrating scent into your summer routine
When you think of scent, your mind might go straight to perfume or cologne, or the aromas that permeate our natural outdoor environments. Amidst all of that, it's easy to forget about the very space that right now, we're spending the most amount of time in - our homes.
No matter the layout or size of the space, the task at hand is to surround yourself with scents of summer. The AroMini is a sleek and stylish option for upping your fragrance game in smaller areas - like your bedroom or living room - and covers 100-1,000 square feet. For a large-scale, all-encompassing home or business scenting solution, check out the AromaPro - a silent yet powerful solution that's able to diffuse oils across spaces spanning 500-4,000 square feet.
Scents have the unique ability to elevate your space and transform the way you live, and oil diffusers are a simple and low-barrier way for you to get started. As diffuser technology and design continues to evolve and grow in popularity, what better time than this summer to explore a discreet, but effective way to enrich your home with scent.